LONDON, England - As the dust settles after an historic U.S. presidential election, the man chosen to be the next Commander in Chief cannot afford to pause and reflect upon the significance of his victory, let alone rest up after the most gruelling and expensive election campaign ever.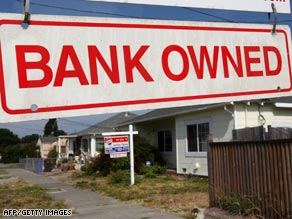 What advice would you give to anyone faced with the prospect of losing their job or their home?
The domestic and international goodwill that Barack Obama enjoys today will be short lived.
The millions who voted him into office as an agent for change and the hundreds of millions more around the world who see him as a figure of hope - the man to restore their faith in the United States - face an uncertain economic future.
While Obama doesn't officially take office until January, he will be involved in decisions taken right now, today, particularly concerning the economy and the implementation of the multi-billion-dollar bailout plan.
He faces a daunting burden of responsibility. People have such high hopes, but as recession bites and thousands lose their jobs and possibly even their homes, his "honeymoon" period won't last long.
So, while the president-elect appoints some of the best and brightest of minds to his cabinet and gets to grips with sorting out the mess we're in, we want to draw on the bank of experience that is the CNN audience. You.
Presidents and economic hard times come and go and yet the world keeps turning. Having lived through "downturns" in the past, what advice would you give to anyone faced with the prospect of losing their job or their home?
Many of the people who brought Barack Obama to power were voting for the first time, perhaps too young to have lived through a period of economic gloom such as this.
Just how do you cope with debt and the associated stress? With unemployment and foreclosure?
Watch CNN's Sasha Herriman talk with Occupational Psychologist Dai Williams about how best to survive the downturn