LONDON, England –It's obvious General Motors is having second thoughts about parting with its European silver. For sure, it may still go through with selling a (large) stake of Opel to Canadian car parts maker Magna and Russian interests - but not on the terms that up to now have been reported in the press.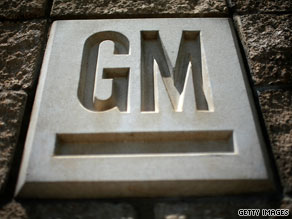 GM Motors has emerged from bankruptcy –- but what should it do about Opel?
GM Europe is really only Opel (and its much smaller re-badged Vauxhall brand.) Opel could have a bright future when economies recover, moreso now that GM has the power to close plants, move production and do all the things a car manufacturer does to cut costs following its emergence from bankruptcy.
If Opel starts to let in other major shareholders, then GM losses the ability to make those decisions on its own, missing all the potential ("potential" mind you) profits if it calls the market right.
GM would also lose some of its intellectual property, which would end up in the hands of a Russian car maker. Why would GM contemplate that?
Having said all this, GM no longer has the final word on what happens to Opel. Remember, Opel is run by a trust with two GM appointees, two German government appointees (German taxpayers put in billions of dollars to keep Opel operating while GM went through U.S. bankruptcy protection) and one independent member of the trust panel.
GM must be, and is, getting much smaller. But it's now out of bankruptcy, it's temporarily restored a few suspended factory shifts at North America plants (thanks to Cash for Clunkers) and now it's having second thoughts about Europe.
What do you think? Should GM sell a majority stake of Opel/Vauxhall? Or stick with it?