Pop the champagne, light both candles and sing "Happy Birthday" - the Financial Crisis turns two years old.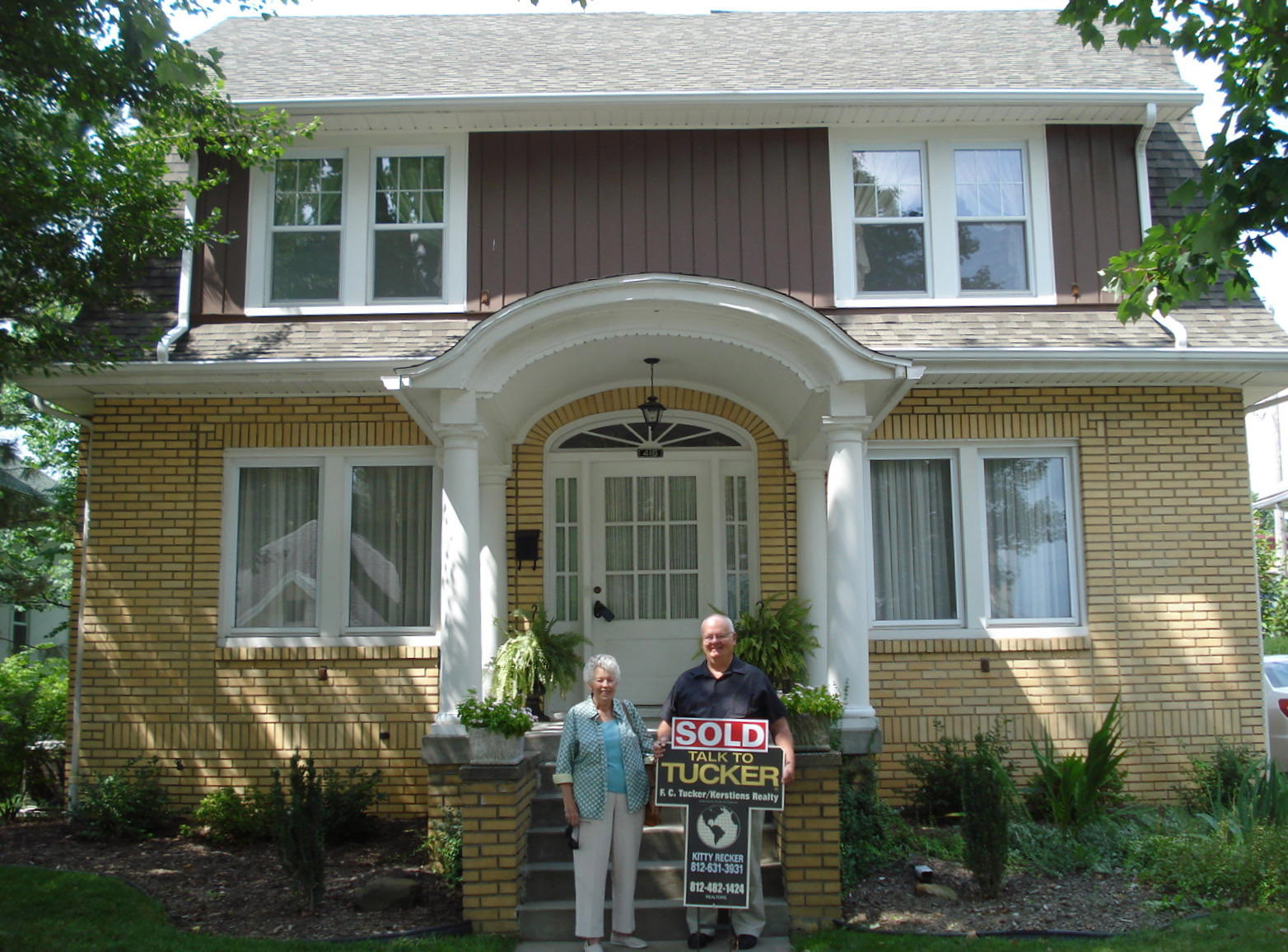 Author's parents, Dale and Rosemary Voigt, at his boyhood home in Jasper, Ind.
There are many dates that can be celebrated as the birth of the Credit Crisis, or the "Great Recession." (Its official christening, it seems, is awaiting anointment by the historians.) It could be July 11, when in 2007 Standard & Poors finally found religion and degraded the credit rating of 612 securities backed by subprime mortgages. Or Sept. 14 when the Bank of England stepped in to provide liquidity support to U.K. lender Northern Rock.
If you missed the birth, you couldn't miss the first birthday - a year ago this week the U.S. government took over Fannie Mae and Freddie Mac, signaling the start of a wild month that saw Lehman Brothers fold and the crisis smolder into a blaze across the planet.
For me, the crisis began May 21, 2007, when my mother and father put 416 W. 9th St. on the market in Jasper, Indiana – a small German Catholic community in the southwestern corner of the state. My boyhood home.
My siblings talked my parents into purchasing a stairless home better suited for retirees in what passes for the suburbs of Jasper. They purchased the second home, sure that the first would sell fast.
Fast forward two years – through my wife's surprise pregnancy, the birth of Jonah and his first birthday party this past July – and still, the "For Sale" sign hung on 416 W. 9th St.
In the interim, more than 100 people viewed the house. Two people made offers – one contingent on the sale of her existing home (which didn't happen) another on approval of a bank loan (which also didn't happen). My parents plowed $13,000 into upgrades – new carpeting, flooring, wallpaper and paint. My mother planted two statues of St. Joseph in the backyard. (Among the His saintly duties are home sales – you can buy $10 "St. Joseph Statue Home Sales Kits" on the Internet).
The sale was emotionally tough for me. Living abroad since 1996, 416 W. 9th St. was the only piece of real estate in the world I knew as home. It's where all my letters, diaries and LPs lived. (According to my U.S. driver's license, I still live there.)
Last month, my family here in Hong Kong got on a plane to visit my parents, but I wouldn't be showing my boy my boyhood home: The day we landed, 416 W. 9th St. was sold.
From an original asking price of nearly $135,000, my parents accepted a $105,000 offer. "Obviously, we would have wanted to get more than we finally did," my father said. "But every month paying utilities, insurance, taxes on two homes … there comes a time when you have to bite the bullet."
While visiting, my mother wanted to take us to the old house and show off all the upgrades that finally led to the sale, but I wasn't interested in seeing the new, improved homestead. The place remains holy ground where three beloved dogs are buried. The typewriter tap of my first story and first notes playing guitar haunt its newly finished rooms. The front porch is where I stole my first kiss.
Despite market prices, financial crisis and the address on my driver's license, the old saying remains true: You can never go home again.
How has the financial crisis affected your family? Share your story with CNN.