You would not know that we were in the midst of a sputtering economic recovery when examining the price of oil these days. At around $80 a barrel, which we witnessed this past week, the price of the precious commodity is about $60 above its 20-year average.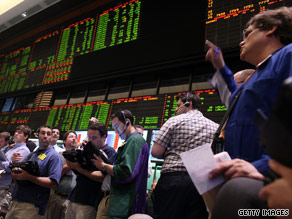 New oil finds are promising and seemed to surprise even the most seasoned hands in the business .
The math adds up for the Arabian Gulf producers who are part of what one seasoned energy consultant called the supply management club - OPEC. For all the back seat analysis in the cascade down from $147 to the mid-thirty level, this price recovery to a one-year high speaks wonders about how to manage your assets.
I had a chance to catch up with the core group of oil ministers, senior executives and those who consult the industry at the annual Oil and Money conference in London. Prices are double what they were a year ago, when we did not know whether some of the world's money center banks would be able to keep their doors open. But, this steady march back to the current level makes a lot of sense.
The OPEC supply management club and a lack of oil are two key elements, but what else is driving this market? Especially when you consider that one half of the world – the East - has recovered while the other half – the West - is in danger, economically speaking, of being parked in neutral?
This requires a two-part answer: one deals with getting access to the giant fields, according to Jonathan Stern of the Oxford Institute for Energy Studies. The other with political uncertainty in countries such as Nigeria, Iran and Venezuela.
"What we are looking at here is really quite expensive oil that you need at least a $40-50 oil price to be confident you will make a decent return on," commented Stern.
The market was quite excited about new finds in the Gulf of Mexico, off the coast of Brazil, and in Kazakhstan. They are promising and seemed to surprise even the most seasoned hands in the business. The problem is that the older fields in the Middle East and the North Sea, for example, are dropping fast and replacement costs are much higher today than four decades ago.
After the new promising discoveries of the past year, there is less discussion about "peak oil" – where oil production is in steady decline - but the $80 price may be pointing to a new era. "The low-hanging fruit has already been taken," says Vahan Zanoyan, Chief Executive Officer of First Energy Bank in Bahrain, "After 40 years of this process, it is not surprising that all of what is left are the tough ones."