Abu Dhabi, U.A.E. - A central bank has to exude a sense of calm, stability and solidity. I have had the chance to enter a few of these landmark buildings around the globe, most notably the U.S. Federal Reserve, the former Bundesbank in Frankfurt and the Bank of England.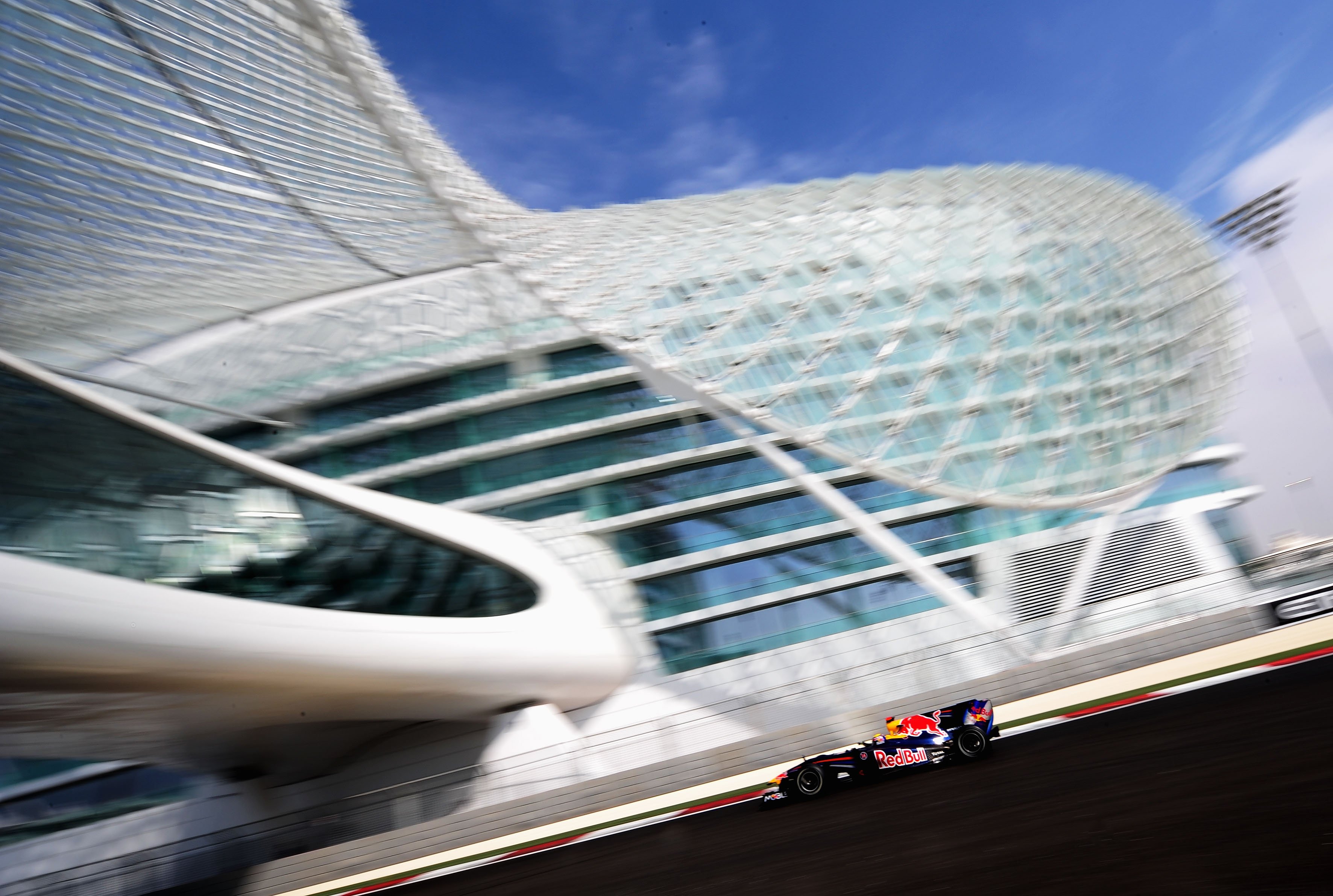 Abu Dhabi's Formula One debut is seen as the emirate's coming out party.
The halls of the central bank of the United Arab Emirates provide the feeling of a different era. The Bank's communications director has been in his post for nearly four decades, the central banker himself, Sultan Nasser Al Suwaidi, for two decades.
The pace is measured inside the Bank, a complete contrast to the activity outside as the capital of the UAE hosts its first Formula 1 race this weekend - an event that is Abu Dhabi's coming out party after neighboring Dubai commanded the spotlight for the past 20 years as the financial, trade and tourism hub of the region.
The emirate is buzzing with activity -– singer Beyonce led a weekend line up of concerts -– the corniche in the city center is filled with visitors around the new $2 billion landmark the Emirates Palace Hotel and workers at our hotel the Fairmont were scrambling to put the final touches on rooms to accommodate a surge of arrivals.
One gets the feeling that life here in Abu Dhabi will change dramatically after this weekend. The Emirate sits atop eight percent of the world's oil reserves and has the largest single sovereign wealth fund, with seven others created in the last few years as well. Money is not an issue for the 400,000 or so local Emiratis.
Abu Dhabi owns stakes in Daimler, EADS, GE, Rolls Royce and most recently Ferrari, which led them nicely into the F1 business by affiliation. With that backdrop of activity, one would expect a rethink perhaps of its partnerships and policies. That would be a miscalculation.
Back at the central bank, the Governor in our exclusive interview knocks back any suggestion of change: "We do not see any alternative so far to the U.S. dollar." I probe a bit more to get his views on the secret talks that reportedly took place around the IMF-World Bank meetings in Istanbul, to which he replied, "There was absolutely no discussion on the issue of re-pricing... absolutely not."
The look was consistent with the tone: Steady, serious and matter of fact. It is the same response that came from the Bank in the past 12 months. Al Suwaidi believes the worst is behind the UAE and is confident that the economy will end up in positive territory when the final tally is marked on 2009.
From the calm within the Central Bank, it is time to go back outside where the pace is markedly different and it is literally back to the races.